Hungry for Health and Wellness
July 27, 2016
Consumers' ravenous appetite for nourishing foods is fueling massive demand for health and wellness products.
Though there is no single definition of "health and wellness," this retail trend represents a significant factor driving consumers' purchase decisions.
Today's discerning shoppers, particularly Millennials, embrace wellness through healthy habits, and demand that specialty foods align with their daily commitment to eating right and exercising.1
Consumer packaged goods (CPG) brands and retailers' bottom lines are poised to triumph if companies adapt to this unstoppable trend. As Deloitte found, consumers are willing to pay a premium for "healthier" products, particularly consumers who are younger, more affluent, and those with children or a recent lifestyle change.2
What Health-Oriented Shoppers Want
The following five health and wellness food trends are reshaping retail priorities:
1. Organic:
Organic foods are products free of synthetic additives like pesticides, chemical fertilizers and dyes. Each year Americans spend $45 billion on organic food products, which nearly three out of four grocery stores carry. Organic food sales are projected to grow at a compounded annual rate of 16% through 2020; globally, the market for organic, healthy foods will reach a record $1 trillion in 2017.3 4 A recent U.S. study supports these projections, as 50% of respondents said they look for food and beverages labeled "organic."5
2. Natural:
Shoppers' desire to keep their food choices simple impacts consumer goods companies' and retailers' production and sourcing practices, and accordingly, natural foods undergo minimal processing and contain few, if any, preservatives. A recent study found 65% of respondents choose foods that are minimally processed and natural with the belief that eating whole foods in moderation is better than eating processed foods.6 In addition, 65% choose foods that "contain only ingredients I recognize" and 60% choose products with the shortest list of ingredients.7
3. Plant-based diets:
In search of wellness and superior fitness, more consumers are adopting plant-based diets and proteins.8 Following recent media attention for professional athletes who adopted plant-based diets for a competitive advantage, consumers are "starting to question whether we truly need lots of animal protein to be strong and have big muscles."9 Consumers' perception of health and wellness is also expanding to include the environment, and they perceive plant-based proteins as more sustainable to the earth than animal proteins.10 At the 2016 Fancy Foods Show in San Francisco, plant-based protein and snacks were prominent among this year's featured products, demonstrating consumers' growing interest in this health and wellness segment.11
4. Digestive health:
Products that promote digestive health help manage energy and optimize the body's functionality. As certified wellness coach and bestselling author Nadya Andreeva states in her book Happy Belly, "There is no happy life without a happy gut… Digestion is the cornerstone of health."12 Experts predict digestive health will remain a "purchase driver globally" as consumers grasp the role of digestion in their overall health, and how probiotics, fermented beverages and cultured foods can help.13 This year, fermented, probiotic-rich foods will expand beyond yogurt and kombucha to more cultured products with starter kits and new flavor profiles.14 Probiotic sales alone are expected to grow by millions of dollars annually through 2020.15
5. Free-from:
To attract the fast-growing market of shoppers with food allergies, sensitivities and production preferences, retailers are expanding their offerings of "free-from" products, including gluten-, wheat-, milk-, egg- and dairy-free items. Experts expect grain-free wraps made with almonds, coconuts and even vegetables will grow in popularity this year.16 As shoppers demand greater transparency in their food, the non-GMO movement will also build momentum.17 Whole Foods Market committed to informing consumers when its products contain genetically modified organisms (GMOs). By 2018, all products in the chain's North American stores must carry a label to indicate whether they contain GMOs; its U.K. stores already require such labelling.18
These five health and wellness food trends are powerful, pervasive and enduring. As consumers seek premium, healthy foods to boost their vitality, CPG and retail companies face a lucrative opportunity to satisfy their hunger for health.
What additional health and wellness food trends have you noticed?
(Originally published on RangeMe.com)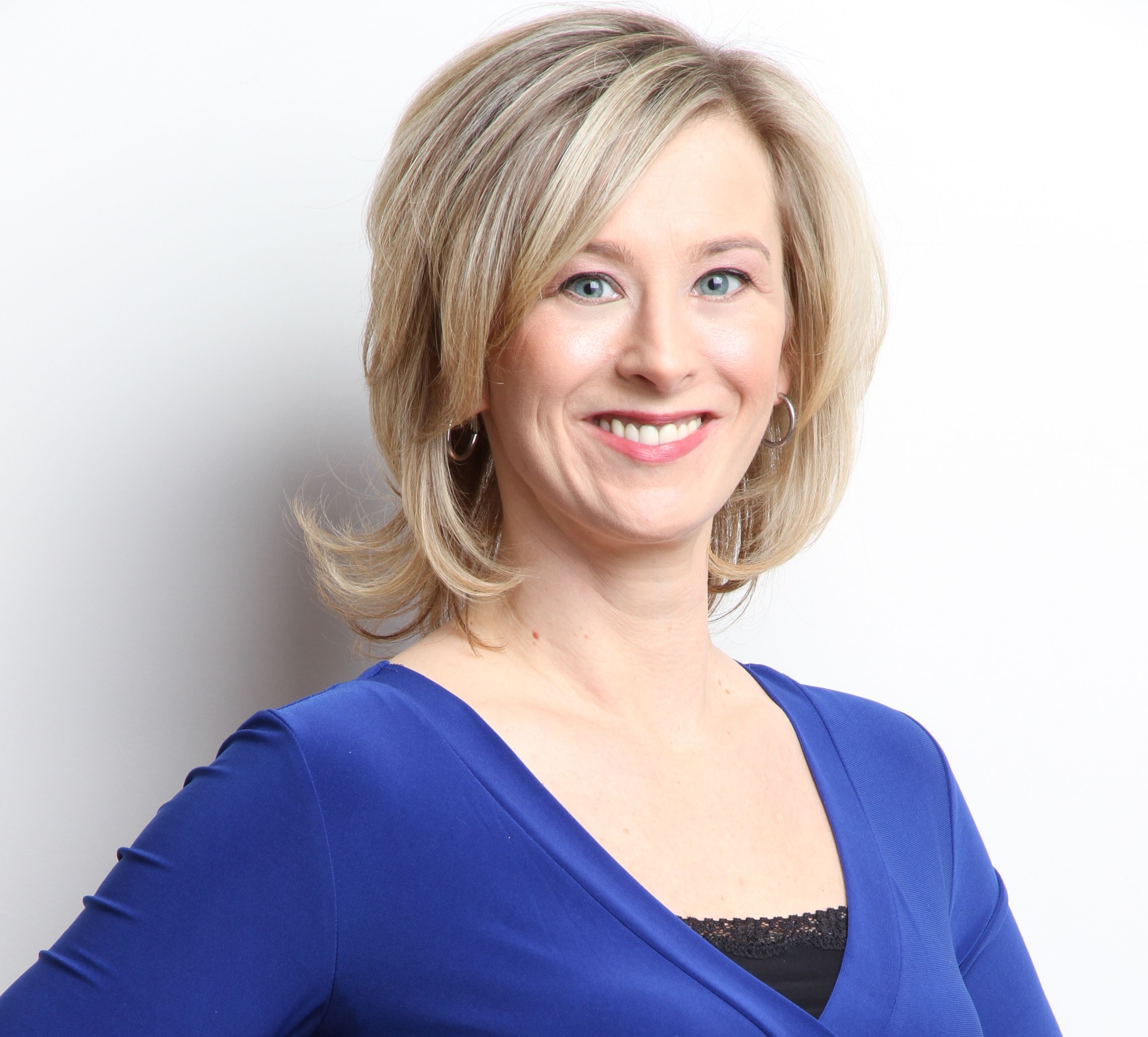 Lisa Goller is a marketing and communications professional with over 15 years of experience serving B2B, technology, retail and consumer goods companies. She helps businesses tell their story through irresistible content marketing and strategic communications. Learn more at lisagoller.com
Related articles:
27 Reasons Organic Food Sales are Skyrocketing
2016 Health & Wellness Trends Invigorating Retail
Millennial Moms: The real retail disruptors

Sources:
| | | |
| --- | --- | --- |
| 1. | ↑ | Goldman Sachs. Millennials Coming of Age. 2015. |
| 2. | ↑ | Capitalizing on the Shifting Consumer Food Value Equation. Deloitte, Food Marketing Institute (FMI) and Grocery Manufacturers Association (GMA). January 25, 2015. |
| 3. | ↑ | Pofeldt, Elaine. The organic food revolution that is minting millionaires. CNBC.com. May 6, 2016. |
| 4. | ↑ | Hudson, Ewa. Health and Wellness the Trillion Dollar Industry in 2017: Key Research Highlights. November 27, 2012. Euromonitor International. |
| 5, 7. | ↑ | The Hartman Group. Live, Shop, Buy: Shopping For Health And Wellness. Forbes. June 24, 2016. |
| 6. | ↑ | Bhagat, Alisha. A Little Is A Lot: Health and Wellness Trends 2016. The Huffington Post. March 7, 2016. |
| 8. | ↑ | Consumer Trends in Health and Wellness. Forbes. November 19, 2015. |
| 9, 15. | ↑ | Duvauchelle, Joshua. Top Health Trends of 2016. Alive.com. January 1, 2016. |
| 10. | ↑ | Crawford, Elizabeth. 7 trends influencing the evolution of health, wellness and consumers' views of food. Food Navigator. January 7, 2016. |
| 11. | ↑ | Klineman, Jeff. Project NOSH on Camera: Rounding Up Trends at 2016 Fancy Food Show. Project NOSH. January 28, 2016. |
| 12. | ↑ | Andreeva, Nadya. Happy Belly: A woman's guide to feeling vibrant, light and balanced. Advantage Media Group. 2014. |
| 13. | ↑ | Crawford, Elizabeth. 7 trends influencing the evolution of health, wellness and consumers' views of food. Food Navigator. January 7, 2016. |
| 14, 16. | ↑ | 9 trends that will influence natural, organic products. Supermarket News. July 13, 2016. |
| 17. | ↑ | 2016 Food Trends. Global Food Forums. November 15, 2015. |
| 18. | ↑ | Whole Foods Market commits to full GMO transparency. Whole Foods Market. March 8, 2013. |