As global retail evolves, retail tech, consulting and research companies hire me to stand out, fill their voracious sales funnels and fuel B2B growth.
For B2B content that boosts your brand awareness, trust and influence, hire me for your most urgent marketing projects. (Especially if you have a lean internal marketing team that needs some extra help to keep up with your growth momentum.)
You'll save time on content strategy and creation, freeing you up to spend more time delighting your customers.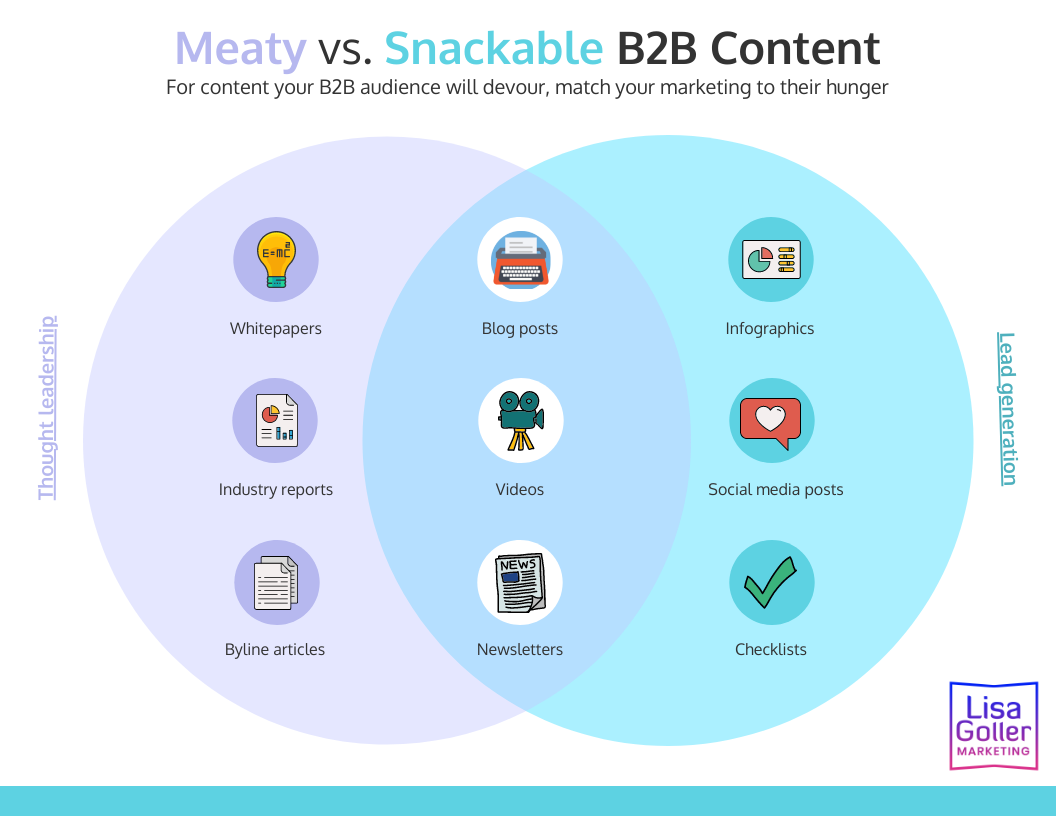 BESTSELLERS
√ B2B content marketing strategy
√ LinkedIn content strategy
√ Blog posts
√ LinkedIn content creation
√ LinkedIn social media management & community building
√ Editing


CONTENT STRATEGY & PLANNING
√ Content marketing strategy
√ LinkedIn content strategy to captivate B2B buyers
√ Strategic communications advising
√ Content calendars
CONTENT CREATION (ALL GHOSTWRITTEN)
√ Articles
√ Awards submissions
√ Blog posts
√ Case studies
√ E-books
√ Editing (whitepapers, sales decks, etc.)
√ Email campaigns
√ Industry trend reports*
√ Infographics
√ LinkedIn content creation to engage and convert your B2B audience
√ Newsletters
√ Press releases
√ Research reports*
√ Sales collateral
√ Special reports*
√ Video scripts
√ Web copy
√ Whitepapers*
*Easy to repurpose into blogs, videos, social media posts to maximize your reach and thought leadership positioning
Pricing
Retainers and per-project pricing available.
Contact me for my rate card.
Testimonials
See what my clients say about working with me.
Publications that have published my work include:
Bloomberg Businessweek
Business Insider
Chain Store Age
CPG Matters
Digital Commerce 360
Entrepreneur
European Supermarket Magazine
Forbes
Inc.
Mass Market Retailer
Multichannel Merchant
Path 2 Purchase Institute
Private Brands
Progressive Grocer
Retail Customer Experience
Retail Dive
Retail Touchpoints
RetailWire
The Robin Report
The Shelby Report
SmartBrief
Smart Insights
Store Brands
Supermarket News
WWD
The Verge
Marketing & PR network
I also partner with public relations, graphics, video and web pros, so you can gain access to rich multimedia expertise.
Samples
Beyond the gallery on my homepage, see my latest creations.
Want to see more samples?
Definitely; let me know.
Consultants, academics & executives:
If you would like to use any of my infographics for your presentations or for training purposes, contact me and I'll send you a high-res file for optimal readability.