I help businesses tell their story.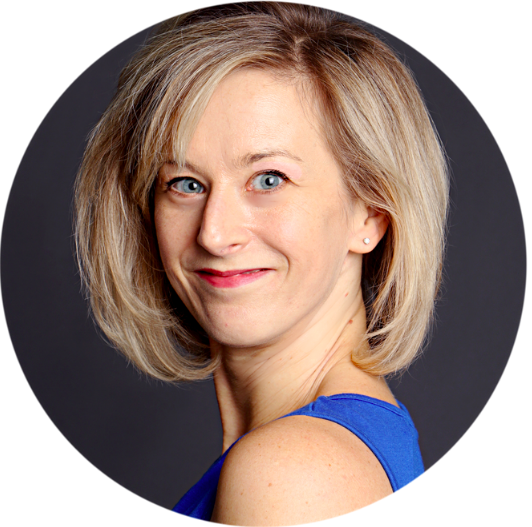 Let's tell your story with smarts and sizzle.
Global retail tech companies collaborate with me to stand out with irresistible, strategic content marketing that aligns with their business objectives.

My strategic communications have helped Fortune 500 companies, and I have appeared in Forbes, Entrepreneur, Retail Dive and CPGmatters.

As a RetailWire BrainTrust member, I participate in timely discussions on retail strategy, retail tech and consumer trends.



Unlike other content marketing experts, I take a global, strategic and highly visual approach to reporting the latest consumer and competitive trends in retail technology.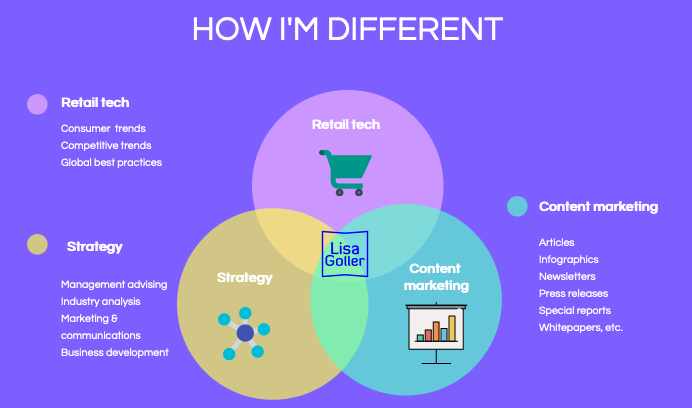 How I'm different …
STRATEGIC MINDSET:
My refreshing twist to stodgy strategy frameworks sparks engaging, effective results.
To make strategy vibrant, current and brilliant, I create highly-visual communications backed up by reputable research sources.
Executives hire me to spot market patterns and internal opportunities their rivals and staff often miss. Consulting firms, marketing agencies and academics use my work to train others to see the big picture.
As the pandemic forces business transformation, now is the absolute best time to revisit your strategies.
My business background (BBA, MBA), abstract thinking and global trend analysis help companies:
Simplify complex ideas
Differentiate themselves
Proactively protect against obsolescence.



WINNING CREATIVITY:
Global marketing, sales and C-suite executives also hire me to help them win new business. We collaborate to transform their brilliant insights into irresistible content marketing to:
• Generate sales leads
• Showcase thought leadership
• Earn flattering media coverage
• Win awards
• Save time

VERSATILITY & VALUE:
My clients access end-to-end strategic content marketing services — without the high price tag of an agency.
Let's move your business forward:
C-suite executives, and sales and marketing leaders are so busy keeping up with the relentless pressure to drive growth, they rarely have enough time to stop and think about the bigger picture.
If you want to impress your desired audience with content marketing that achieves your business goals, check out my strategic content marketing services.
Unsure where to start?