I help businesses tell their story.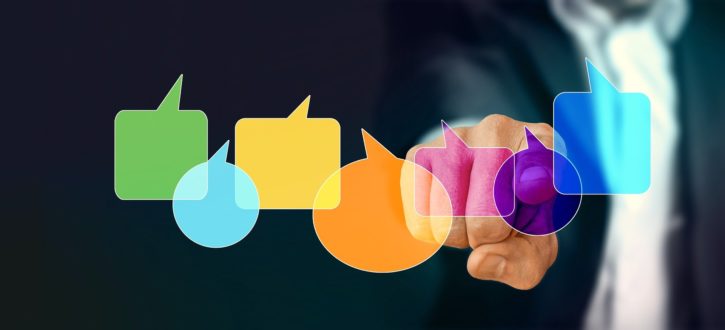 "Lisa has helped our marketing team create unique content for our international markets since 2014. We are very happy with how she understands our business, captures our needs and gives us a very quick turnaround. Her work consistently helps us generate leads with high quality content that our audience cares about, and we continue to work with her."
~ Sabrina Khaida, Global Head of Marketing, Trace One

"Hiring Lisa was one of my earliest decisions as CMO, and it's proven to be among my best. Lisa took the time to understand my business objectives and brand voice as soon as she was brought on board. Her process — combined with her top-quality work — literally saves me multiple hours every month, and allows me to focus my own efforts on other areas of the business. Lisa is a true partner in every sense of the word, often going above and beyond the terms of our contract to add significant value to our business. She's never failed to impress. Lisa is creative, funny, intelligent, humble, and a really great person to work alongside."

~ David Pullara, Consultant & CMO
"Your content work is fabulous and I look forward to re-engaging."
~ Doug Taylor, CPG executive

"Our CEO loved your whitepaper … we want to commission you for six more."
~ Victoria P., retail tech marketing executive

"This [web] copy looks amazing. You are very creative. Thanks a lot for giving us the right direction towards our goal."
~ Tullika T., retail tech marketing professional


"We are very impressed with the quality of work that you've produced. We would love to work with you again in the future! 
~ Karly C., retail tech marketing executive


"Lisa read my mind. I love the marketing collateral she created. She completely rebranded everything for me. She was on budget and ahead of the timeline that she had estimated. The finished product was much more client friendly & attention grabbing. I've received lots of positive feedback about her work and use one piece daily now with everyone that I meet. I kick myself that I didn't connect with her sooner. I'll definitely be collaborating with her again in the future. I highly recommend connecting with Lisa if you need help telling your story to your clients.
~ Jamie Madigan, financial services expert

"Thank you so much! You have been an absolute joy to work with."
~ Sian D, retail tech marketing executive


"Thanks Lisa, I've been telling everyone about your amazing retail trends whitepaper!"
~ Carol G., retail marketing consultant 

"What a joy to work with! I'm always overwhelmed with ideas to share with my audience and Lisa has been an incredible sounding board. She was able to quickly pull together thoughts from all over my brain and guided me to present them in a clear, memorable way. Lisa helped me put my best face forward and demonstrate I'm an authority in my field."
~ Fotini Iconomopoulos, Principal, Forward Focusing

"[The eBook] is very good and well written. Lisa, you and I obviously connected on this."
~ Howard L., financial services consultant

"Lisa made my website clearer and more impactful by emphasizing the benefits of choosing Ose's Fine Foods. Her understanding of small business challenges was helpful in communicating our value to our potential customers. She asked the tough questions and listened so that she was able to articulate exactly what we stood for. Lisa gets it. She is very organized and easy to work with. I will be calling on her for future projects and I recommend her!"

~ Patience Ose, Owner, Ose's Fine Foods

"Lisa grasps the big picture better and faster than most writers. Her strategic writing, editing and project management helped us deliver a winning business proposal."
~ Paul Heron, B2B marketing agency founder