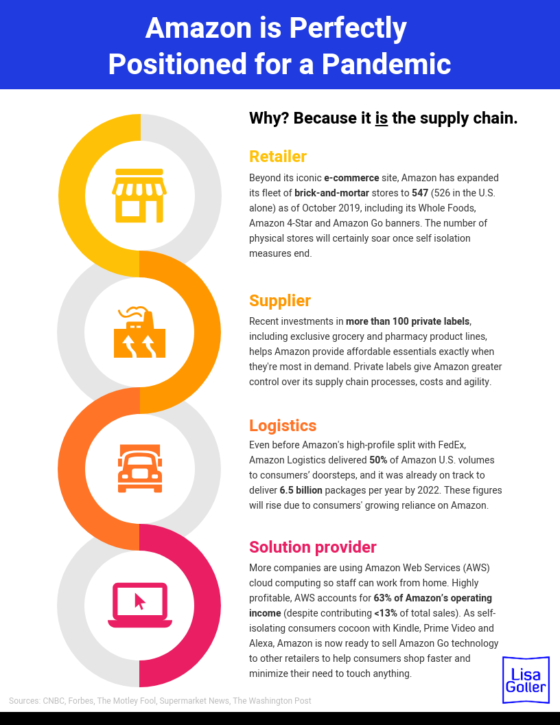 It's Amazon's time: The coronavirus crisis is Amazon's opportunity. The e-commerce giant is brilliantly positioned for this moment. Key trends driving Amazon's dominance right now: 1. GREATER CONTROL Vertical integration has given Amazon greater control of its supply chain processes, efficiencies and profitability. 2. DESIRABLE BENEFITS More consumers (and businesses) are turning to Amazon for […]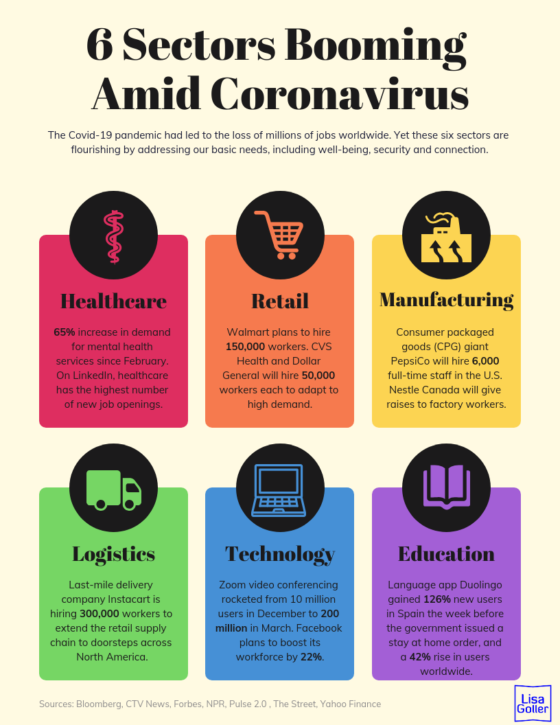 Recession-proof sectors: Although we're all affected by profound changes due to the global coronavirus pandemic, certain industries are booming right now. Among the most resilient sectors, 3 trends stand out: 1. BASICS: Essential goods and services are most in demand. 2. ONLINE: More consumption and work are going digital. 3. CONNECTION: Isolated in our silos, […]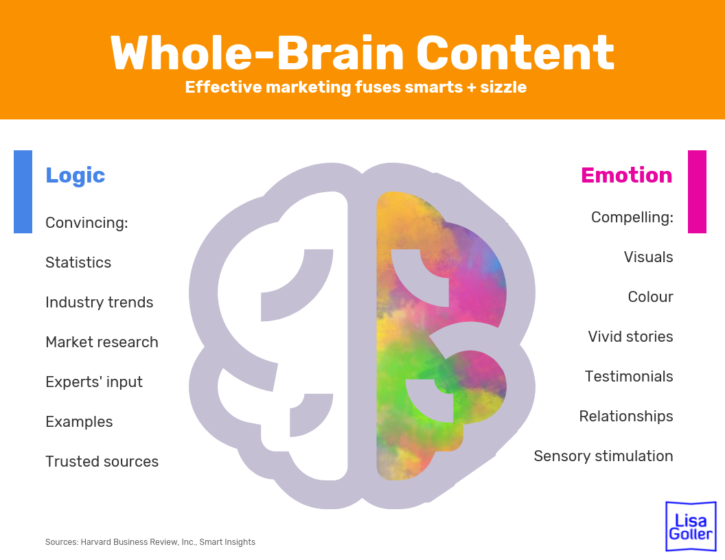 The most effective content for sales balances left-brain logic (cold, objective facts) with right-brain emotion (warm, subjective feelings). Does your marketing appeal to your audience's entire brain?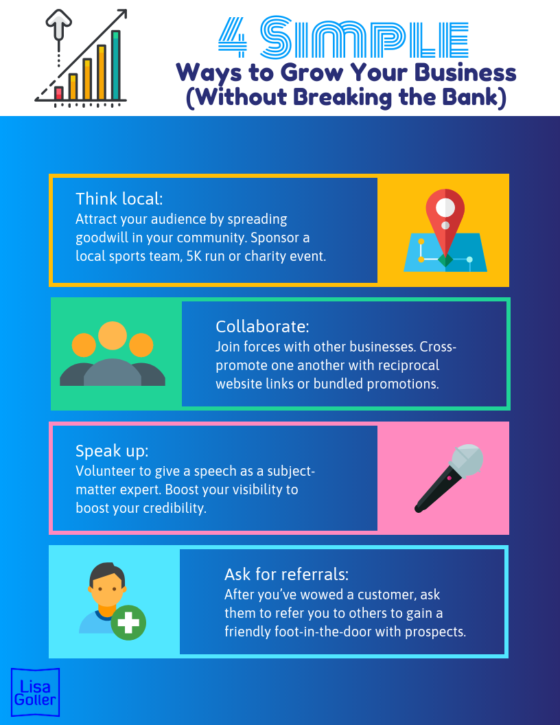 Proven marketing tips to stand out (even on a small budget!).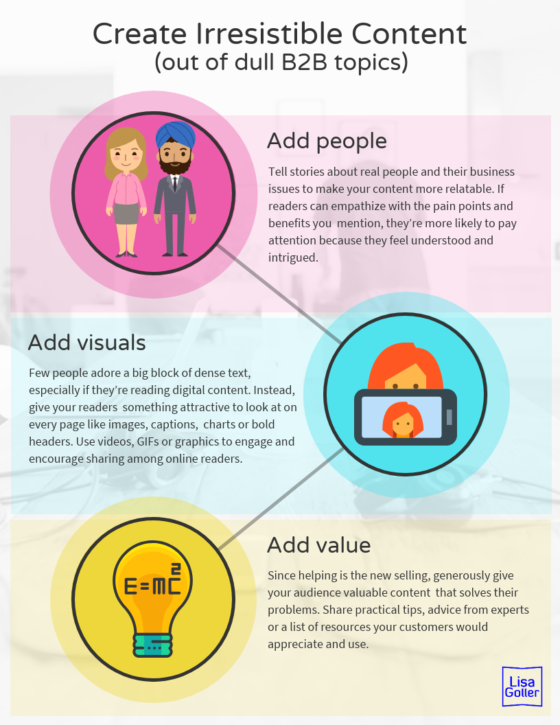 Even the dullest B2B topics can transform into riveting content your audience will actually want to read and share. These 3 proven tips can help.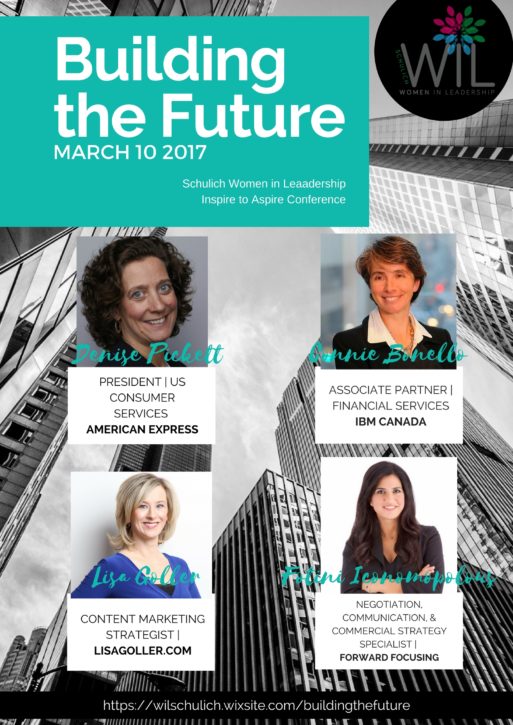 So grateful to have spoken to businesswomen and business students at the recent Women in Leadership conference hosted by the Schulich School of Business, York University, Toronto. The audience shared overwhelmingly positive feedback on my interactive workshop on How an Entrepreneurial Mindset Gives You an Edge in Today's Market.