Health drives global retail growth.
The $1.5 trillion global wellness market boasts an annual growth rate of 5-10%.

Consumers want to look and feel good. Most (79%) consumers believe wellness is important; 42% say it's a top priority, according to McKinsey.

See how consumers' desire for immunity and/or glorious glutes has energized sales of:
Equipment
Apparel
Consumer packaged goods (CPG)
What health & fitness products have you bought lately?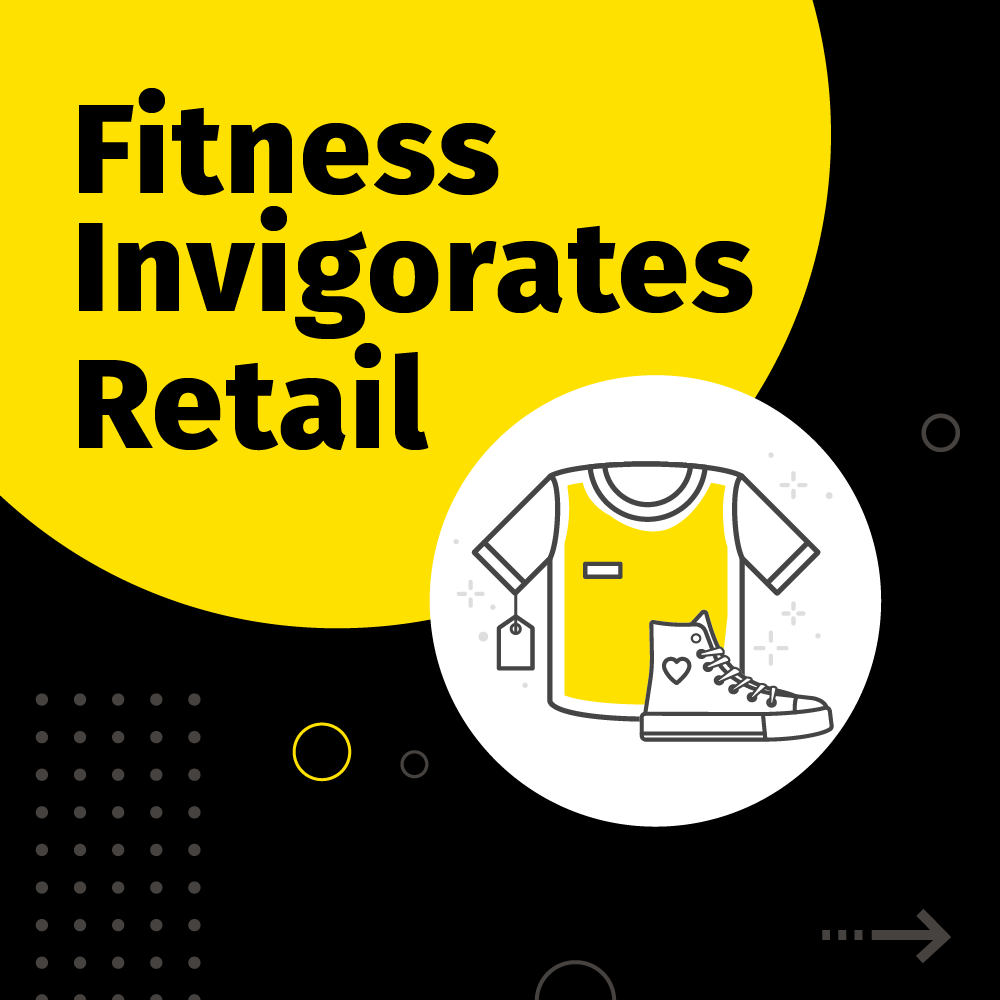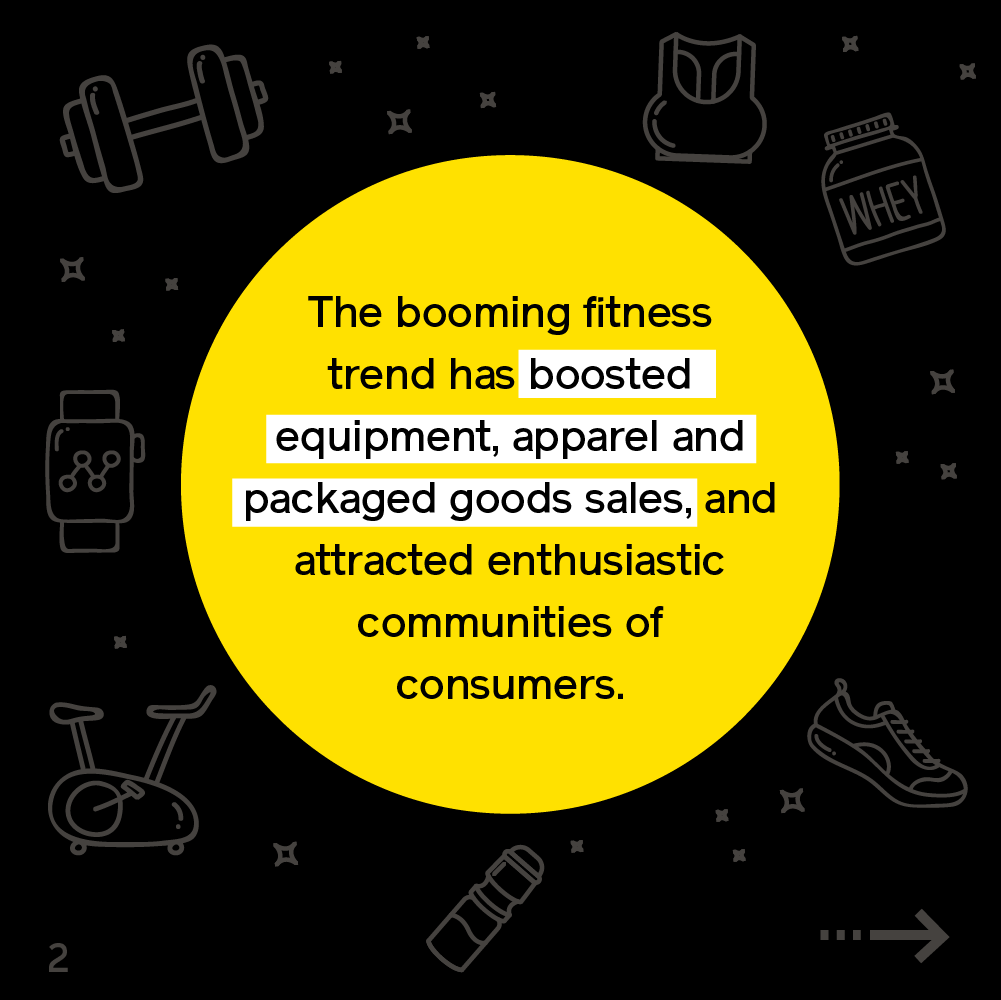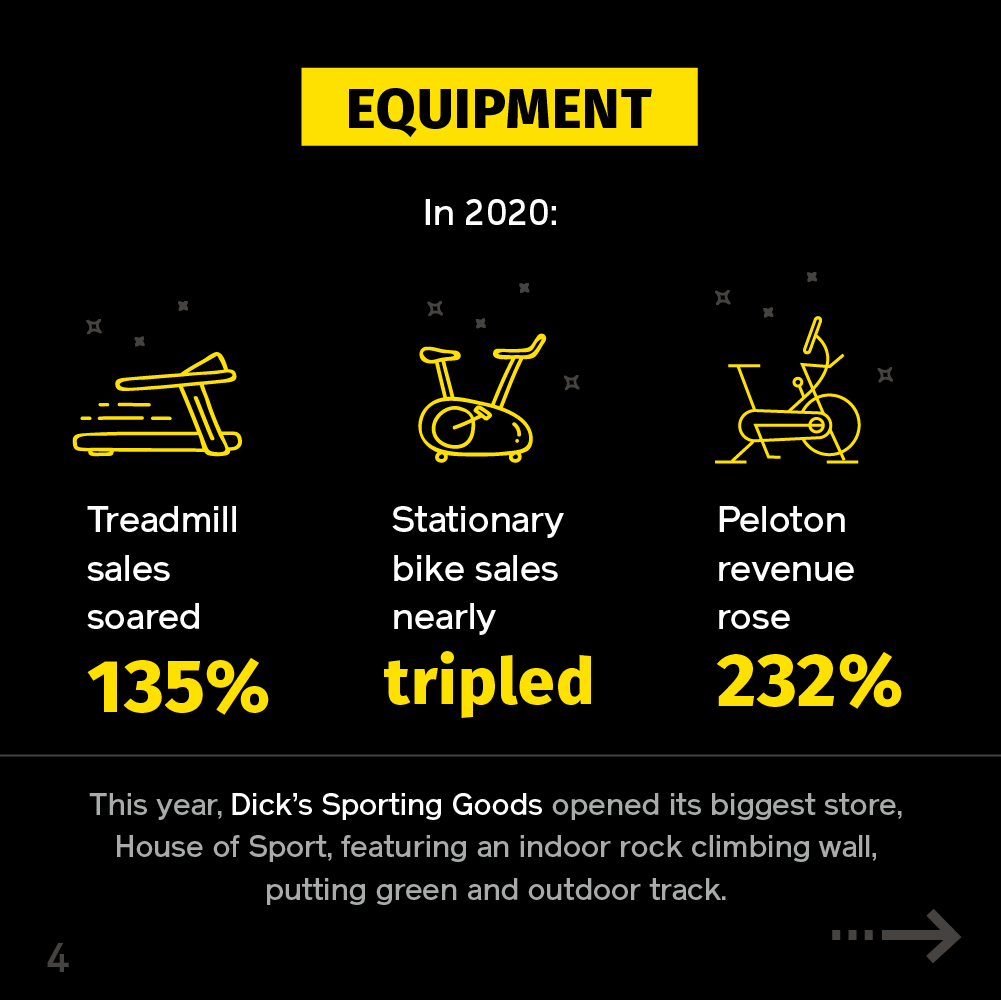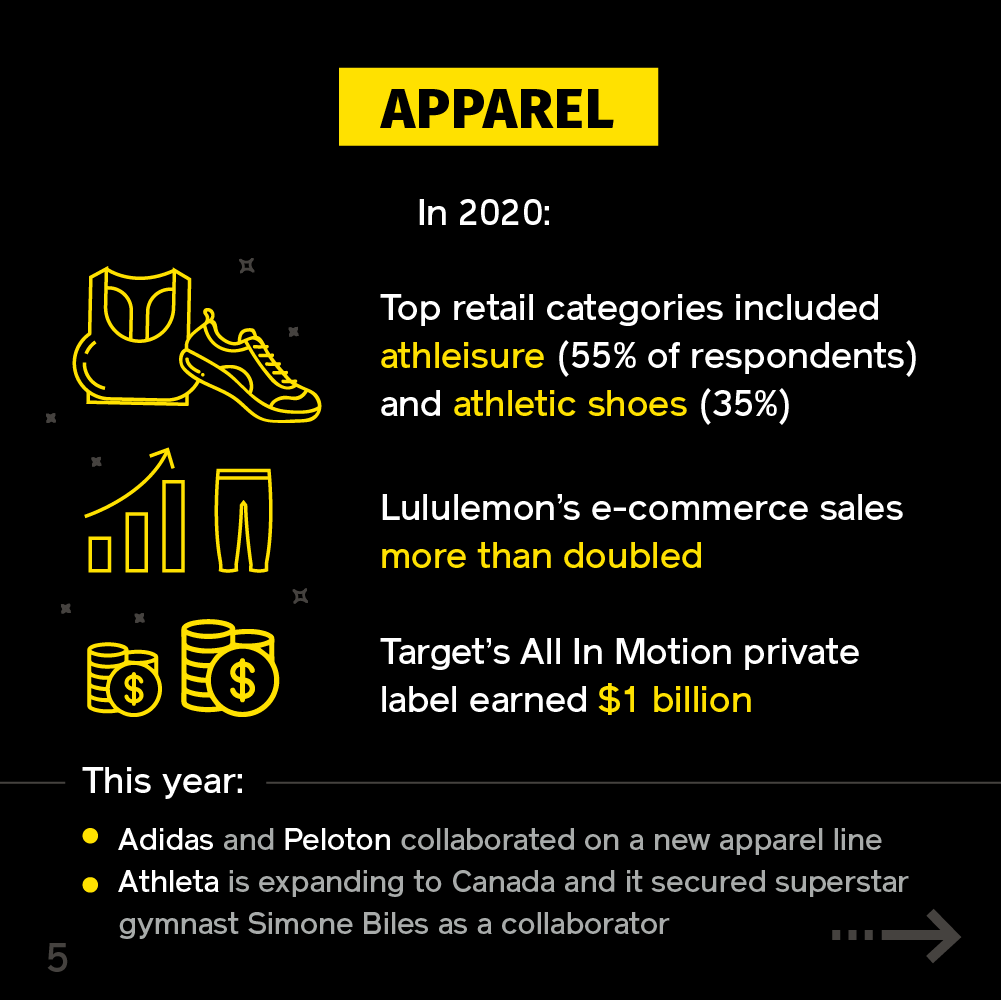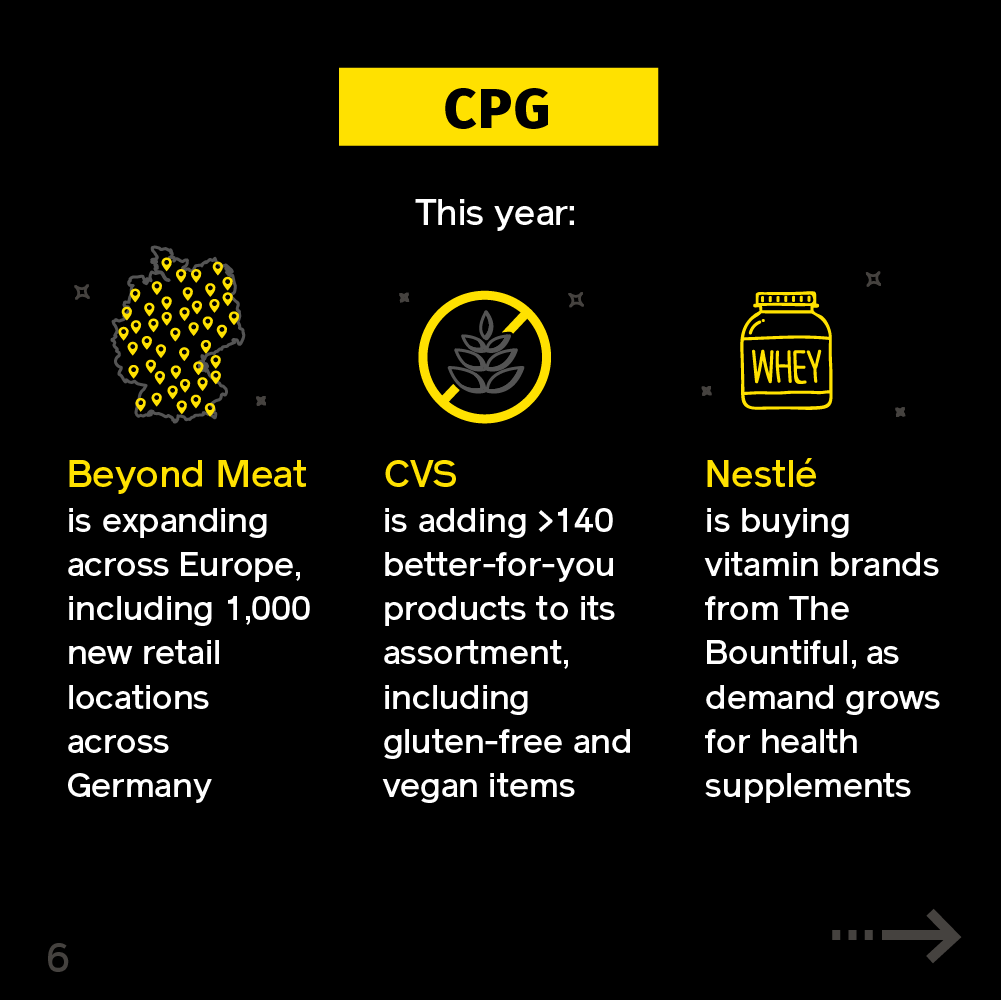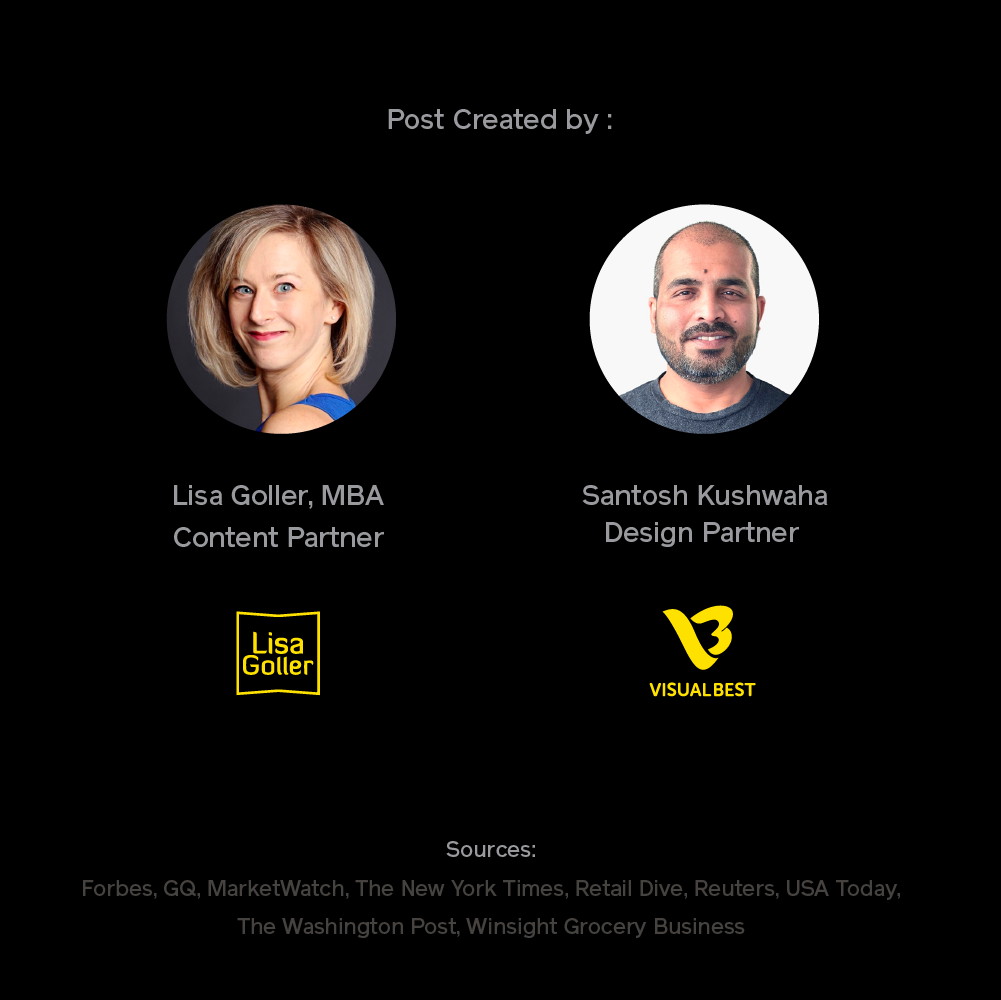 Related:
2020 Bestsellers
Pandemic Bestsellers
SOURCES:

Afanasieva. Dasha. Nestlé's vitamin push is $5.8 bln placebo. Reuters. May 3, 2021.
Campbell, Courtney. Kayaks, paddle boards, and canoes are selling out—here's where to still buy them. USA Today. July 13, 2021.
Garcia, Tonya. Beyond Meat expands European distribution. MarketWatch. April 12, 2021.
Goldbaum, Christina. Thinking of Buying a Bike? Get Ready for a Very Long Wait. The New York Times. May 18, 2020.
Howland, Daphne. The pandemic may have changed some consumer habits permanently. Retail Dive. April 1, 2021.
Howland, Daphne. Wells Fargo sees permanent consumer behavior shifts from the pandemic. Retail Dive. March 29, 2021.
Pearson, Bryan. 4 Covid Shopping Trends That Will Outlive The Pandemic. Forbes. November 23, 2020.Repko, Melissa. Target's activewear brand hits $1 billion in sales. CNBC. February 8, 2021.
Salpini, Cara. Lululemon more than doubles e-commerce in 2020. Retail Dive. March 31, 2021.
Shultz, Alex. Inside the Great Kettlebell Shortage of 2020. GQ. April 7, 2020.
Strailey, Jennifer. Does CVS Want To Be a Grocery Store? Winsight Grocery Business. Apr. 13, 2021.
Tarlton, Amanda. Peloton and Adidas collaborated on a hot new line of apparel—here's where to buy it. USA Today. March 24, 2021.Thomas, Lauren. Dick's Sporting Goods just opened a massive store with a virtual driving range and outdoor track. Here's a look inside. CNBC. April 9, 2021.
Thomas, Lauren. Gymnast Simone Biles is leaving Nike to work with Gap's Athleta brand. CNBC. April 23, 2021.