Topline growth protects retail margins.


In 2024, more retail companies will sell to both B2C and B2B markets to diversify their revenue streams.

B2C revenue drivers include memberships and private labels.

B2B revenue drivers include retail media and proprietary tech.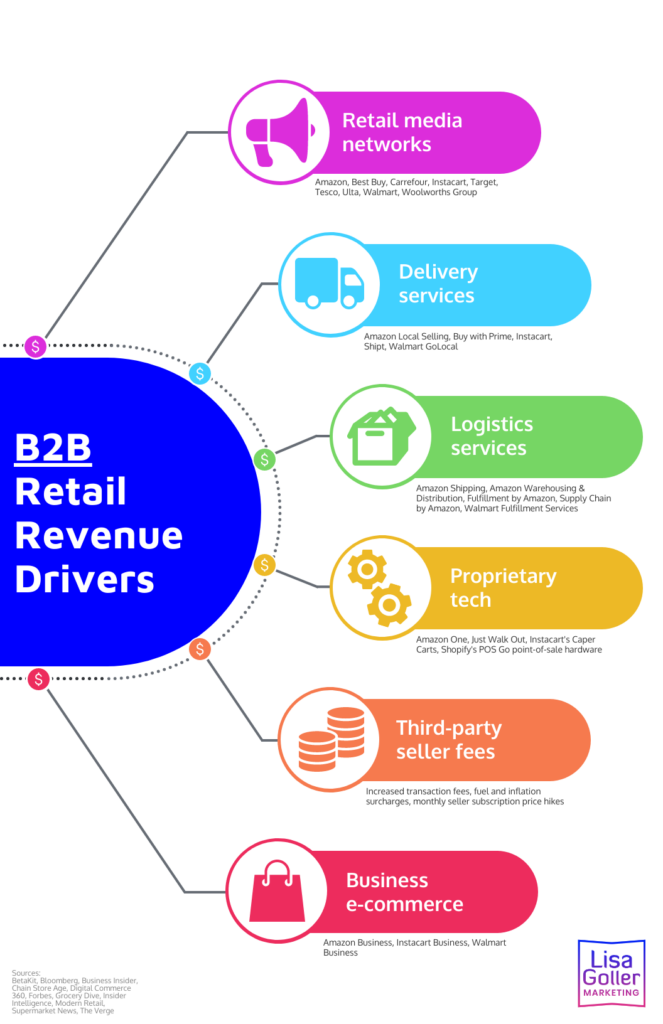 The 12 revenue drivers shown here reflect how retail is increasingly entwined with:

📱 Tech
📣 Media
🚚 Logistics


Overall, companies that focus on revenue growth will improve their economic agility and resilience.


What revenue drivers would you add?