Retail theft keeps rising.

To protect employees, customers and property, more retailers are taking action to mitigate this costly industry risk.

Shoplifting directly affects the bottom line and the customer experience:

– Locked cases may stop thieves but they can cause sales to drop 15% to 25%. [Axios]
– Customers wait an average of 1 minute 45 seconds for locked merchandise to be retrieved. [Insider]
– Nearly one-third of consumers will just go to Amazon to get an item instead. [Insider]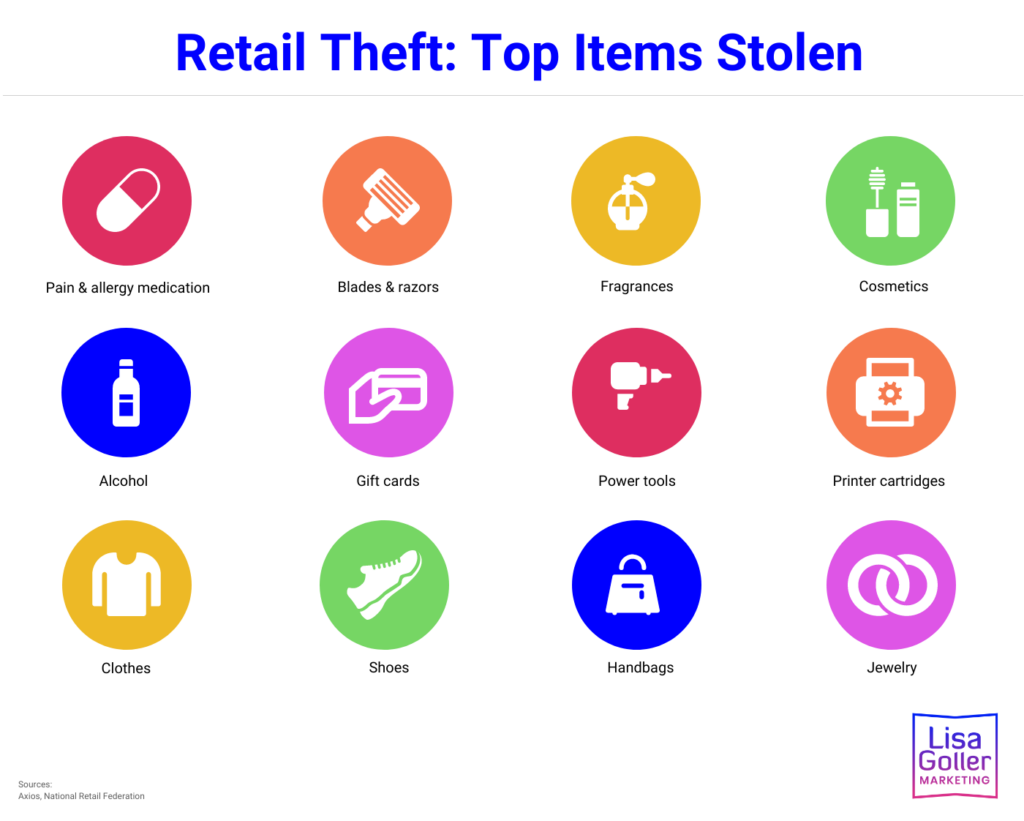 The issue of theft extends far beyond retail.

That's why retailers must continue to collaborate with law enforcement, industry task forces, governments and communities to report incidents and support investigations.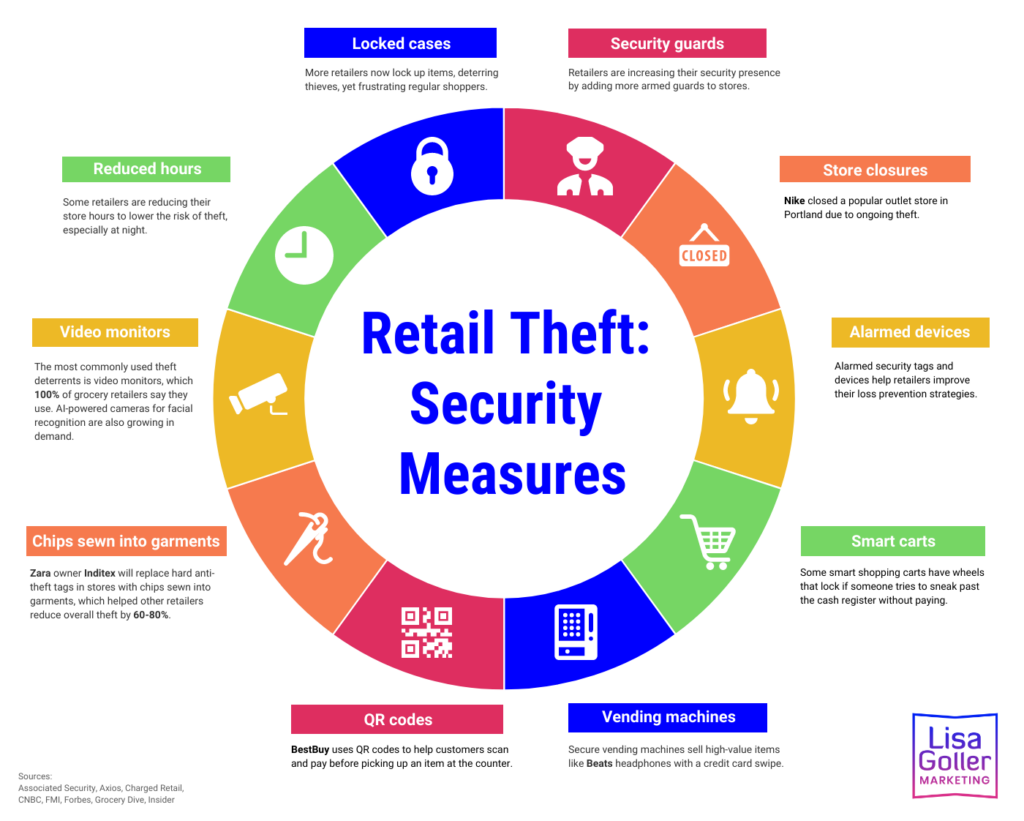 The trends shared here focus on stores and online fraud; however, additional risks exist like porch piracy.

How else does theft affect the retail community?

Coming soon: 2023 Retail Risks

Related:
AI in Retail
2023 Retail Strategy Trends