E-commerce is booming on the Emerald Isle

This first post in a series on global e-commerce markets looks at the rise in online shopping in Ireland.

See both pages of this infographic to learn about Ireland's:

🇮🇪 E-commerce growth rate
☘ Top players
🇮🇪 Top categories
☘ Global magnetism
🇮🇪 Retail success stories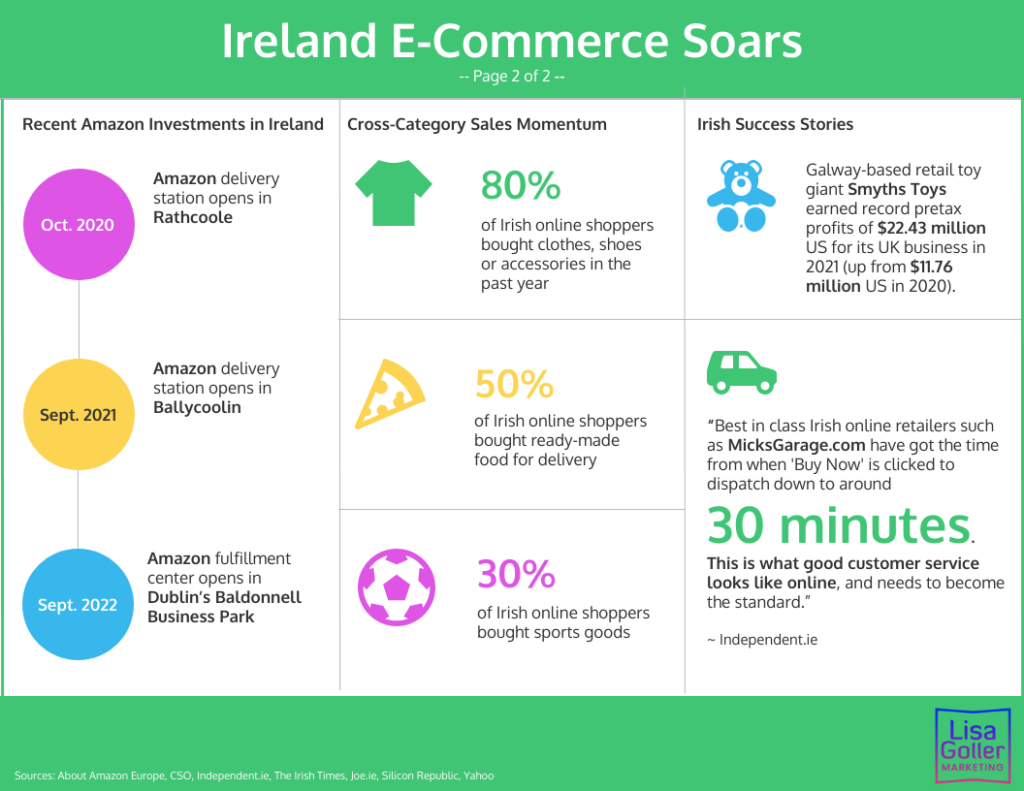 Hear more Irish e-commerce success stories at the eComm Live Conference 2023 taking place April 26-27 in Belfast. Global e-commerce leader and community builder (and very nice man) Vinny O'Brien will emcee.
Register here:
https://ecomm.live
Why else do you think Ireland is an e-commerce hotspot?

Coming soon: The next post in this global series will look at the e-commerce boom in South Africa.
Related:
E-Commerce Catapults Forward
Physical Stores vs. E-Commerce